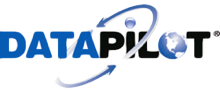 Have you ever lost your phone? With DataPilot products you can easily transfer and backup all your contacts, text messages, pictures, and music from your old phone to any computer and into a new phone. DataPilot supports over 90% of phones available on the market.  
The "Go To" Tool for Mobile Forensics Analytics that Goes Beyond Acquisition: provides affluent data to the mobile phone forensic investigator or instructor with the foundation for law enforcement, military/civil, consultant, corporate, and education institutions to perform advanced, proficient mobile device investigations. 

Exclusively for cell phone distributors, cellular stores and wireless dealers; Mobile Genie delivers to stores and mobile operators improved customer satisfaction, lower customer churn rates and the possibility to create revenue streams from charging end-users for such a service.